OUR MARES
and their offspring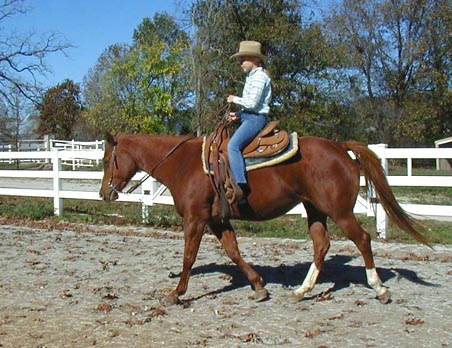 Lily Cash Kat

"Lily"

This 2000 sorrel mare, trained to show for pleasure and trail, has Zippo Pine Bar, Kat Man Zip, Obvious Conclusion and Silver Cash on her papers. Totally calm, she was a perfect-mannered trail horse even as a two-year-old. Her 2004 colt is Inquisitive Zipkat; her 2005 filly is Polly Topnotch. and her 2007 filly is Topnotch Tiger Lily. All three are sired by Zip to the Topnotch, and all three have been easy-going and easy to train.


Photo: rider - Clara Vaughn
2004 photo, at 4 years.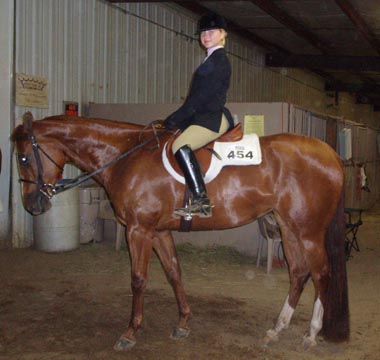 Zip on in Kayla

"Kayla"

Kayla is a 2002 daughter of Zip to the Topnotch. She did well in the show ring, but retired early due to an injury, and then became a trail horse and brood mare. Her two offspring are:
A Gucci Zipper, sired by Gucci Only, and Topnotch Tux n Tails, sired by Mr. Coats n Tails.

Photo: rider - Clara Vaughn
2005 photo, at 3 years

SOLD BROODMARES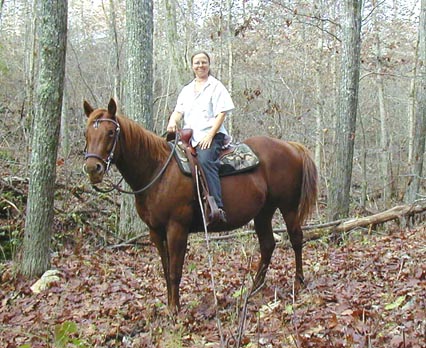 Lupes Cash Kat

"Devi"

A 1993 daughter of reknown stallion Kat Man Zip, this mare has an abundance of intelligence, conformation, and movement. Her offspring include our 2000 mare Lily Cash Kat (above) and 2002 mare Topnotch Cadence, sired by Zip to the Topnotch, who has done so well in the show ring, winning several year-end awards and racking up AQHA points.

rider: Denise Vaughn
2004 photo, at 11 years

Glorious Grace


"Glory"


Glory, a 1996 grullo, has produced 100 % color so far. Her 2002 colt, He Dun Kister, is a seriously handsome fellow, and in 2003 she produced Genie, a beautiful pale cream dun. For 2004, we have Topnotch Grace, a dark dun filly, by Zip to the Topnotch. (See all three under Horses for Sale).


Glory was sold and flew to Germany in February 2005. She foaled that April, with Felix, a pale dun stallion, born in Germany.

2001 photo, at 5 years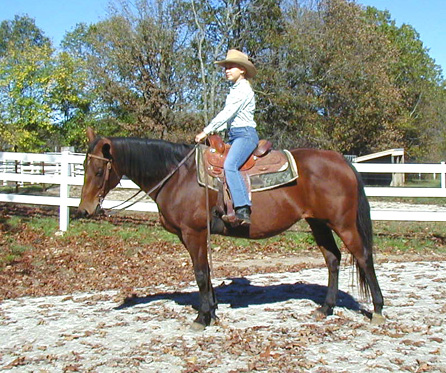 Brixey

Brixey, born in 1989, is a cross between Skipper W and King Ranch foundation horses. Her offspring include: 1996, Glory, (see above); 2001, Zorro, a buckskin gelding; 2002, Crackerjack, a bay gelding; and in 2004, Brixey Jane, a bay filly. (see all in Horses for Sale).

Brixey was sold in 2005 for trail riding in central Missouri.

rider: Clara Vaughn
2004 photo, at 15 years